(630) 724-7733

Air Repair Heating & Air Conditioning in Lisle/Naperville is a family-owned and operated residential HVAC company serving DuPage County (western suburbs of Chicago) and parts of Will & Kane Counties.
"These guys are great!"
Came home on a Sunday night and found my furnace not working. Called Air Repair and Tess answered right away and got me an appointment for Monday afternoon. Kelly came out, identified a cracked heat exchanger and recommended replacement of the furnace due to its age and issue. Right away I had an appointment for the next day to install the new unit. Kelly and Will showed up early and got right to work finishing within a few hours. Tess and Kelly were great to work with and I was impressed with how prompt they were with everything. When I called, someone answered right away or called me right back. I had a 3pm-5pm appointment window on Monday and Kelly showed up right at 3pm. On Tuesday, I had a 10am appointment and he showed up at 9:50am. Very impressive! Thank you for everything.
Chris H. in Lisle, IL
See More Customer Reviews Here
Choosing a Heating & Air Company can be not only a daunting task but overwhelming. You want a reputable, reliable, quality company but do not want to pay 'through the nose' or be ripped off. But if you call the cheapest guy out there, will they be skilled and stand behind their work? Will they show up when promised and answer their phone when you call?
Get a fair, honest, upfront price from an HVAC Company that stands behind its work – and shows up on time! We won't sell you something you don't need. We are here to walk you through the process – give you all the options and solutions – so you can make an informed decision.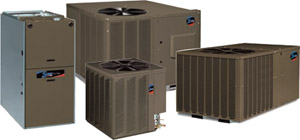 Our No. 1 priority is taking care of our customers - providing top-notch HVAC services to keep them cool as a cucumber in the summer heat and warm & toasty in the frigid winter. We are not a pushy sales oriented company but we will tell you all your options with the pros and cons, allowing you to make an informed decision that suits your needs. Don't you hate it when you call a contractor and have to leave a message and don't hear back from them for days, if at all? Well, not with Air Repair!
We at Air Repair Heating & Air Conditioning know exactly how you feel.  And so do our many customers who tell us how relieved they are now to finally have found a skilled, affordable HVAC company that they can trust – a company that stands behind their work and fulfills their promises and commitments.
Licensed, insured, and HVAC Certified, Air Repair Heating & Air Conditioning services and repairs all makes and models of residential Heating & AC systems, including High Efficiency Furnaces (Energy Efficient Furnaces) and Air Conditioners.  We value our customers, their business and their referrals.  We look forward to helping you with all of your Heating and Air Conditioning needs.

* Customer REVIEWS & Testimonials *
* Heating/Furnace Repair *
* AC Air Conditioner Repair *
* Clean & Check Service *
* AC Cleaning Check List *
* Furnace Cleaning Check List *
* AC Upgrades / Replacements *
* Furnace Upgrades / Replacements *