(630) 724-7733

Air Repair Heating & Air Conditioning in Lisle/Naperville and Westmont, IL is a family-owned and operated residential HVAC company serving DuPage County (western suburbs of Chicago) and parts of Will & Kane Counties.
"This is the best service we've ever received from any vendors in the HVAC industry. I would recommend the Air Repair team to anyone"
Air Repair in Lisle is a great company. Our A/C unit was dead in this hot summer. Will did a thorough inspection and provided very detailed analysis on the problem. Tess called afterwards and explained why replacing the whole system would be the best solution and will save us our money in a long run. We did get a couple of estimates from other vendors and found Air Repair offered a reasonable price. More importantly, I got a better feeling talking to Tess than others. So we finally ended up with Air Repair, and I'm glad that we made the right choice.
Tess and her team took the job seriously and spent a lot of time finding the right size condenser that could fit through the inside roof hatch to lift up to the building's roof instead of paying for a crane rental, which saved us many hundreds of dollars. They also took time to find an air handler that fit the small space of the cabinet inside the condo. Kelly and Will did a nice job installing the system while Tess kept me in the loop all the time and even helped me register the products online so that we can get a longer period of warranty. We really appreciate Air Repair's excellent service and thorough work.
Juliet W. in Lisle, IL
See More Customer Reviews Here
Choosing a Heating & Air Company can be not only a daunting task but overwhelming. You want a reputable, reliable, quality company but do not want to pay 'through the nose' or be ripped off. But if you call the cheapest guy out there, will they be skilled and stand behind their work? Will they show up when promised and answer their phone when you call?
Get a fair, honest, upfront price from an HVAC Company that stands behind its work – and shows up on time! We won't sell you something you don't need. We are here to walk you through the process – give you all the options and solutions – so you can make an informed decision.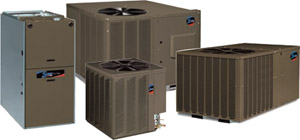 Our No. 1 priority is taking care of our customers – providing top-notch HVAC services to keep them cool as a cucumber in the summer heat and warm & toasty in the frigid winter. We are not a pushy sales oriented company but we will tell you all your options with the pros and cons, allowing you to make an informed decision that suits your needs. Don't you hate it when you call a contractor and have to leave a message and don't hear back from them for days, if at all? Well, not with Air Repair!
We at Air Repair Heating & Air Conditioning know exactly how you feel.  And so do our many customers who tell us how relieved they are now to finally have found a skilled, affordable HVAC company that they can trust – a company that stands behind their work and fulfills their promises and commitments.
Licensed, insured, and HVAC Certified, Air Repair Heating & Air Conditioning services and repairs all makes and models of residential Heating & AC systems, including High Efficiency Furnaces (Energy Efficient Furnaces) and Air Conditioners.  We value our customers, their business and their referrals.  We look forward to helping you with all of your Heating and Air Conditioning needs.

* Customer REVIEWS & Testimonials *
* Heating/Furnace Repair *
* AC Air Conditioner Repair *
* Clean & Check Service *
* AC Cleaning Check List *
* Furnace Cleaning Check List *
* AC Upgrades / Replacements *
* Furnace Upgrades / Replacements *